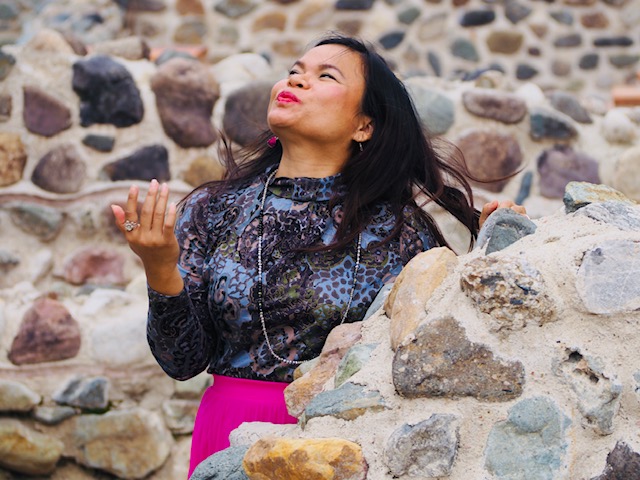 I am Efrata Kristina. I am an Indonesian blogger currently based in Belgium and Bulgaria. I moved to Belgium at the age of 24 to learn what life could offer and to discover that we are living in a beautiful earth.
I was a curious child. My mom used to tell us that I had gone missing from my mother's sight even when I was less than two years old. When I was just a baby girl, I was taken care of by several family members and have lived with them for a few weeks. At school, I was active for a scout from my young age, and I went camping in many places around my province.
As a teenager of 18 years old, I left my hometown & went to Jakarta, the capital city of Indonesia. I studied at the University of Jakarta and rented a room. I combined my four years of undergraduate study with part-time to almost fulltime work. Apart from that, I was also an active member of a few students organization, which gave me chances to visit other provinces in Indonesia and other neighboring countries. From time to time, I also traveled with friends or solo. I climbed mountains, I camped and slept outside.
I still remember when I was a young adult of 23 years old. I had a Nokia 3310, while others had their first smartphone. I bought secondhand clothes and bags while friends started to hang out in the shopping mall and worn only certain brands. I had no expensive kinds of stuff, but I had already traveled to the first few countries.
Ten years ago, I stepped my foot in Europe for the first time. My journey as an immigrant has started. Many stories I could tell and many experiences I could share with you. In the first year, learning the local language was my priority. After a few months, I must work to support my life (I did all kinds of jobs: I started to work as an office girl in a company through an interim office; as a sales assistant in a shoe store; and other roles).
I continued my graduate study at Ghent University, majoring in Bussiness psychology and Human resources management after almost two years in Belgium. This major has been given and taught in Dutch. It was not easy for me.
Another winter and spring passed, I got my European driving license, I studied French, I was an HR internee, and I wrote my thesis. Besides those achievements, I have continued working parttime as a breakfast assistant in one hotel in Ghent.
That December 2009, I started my journey around the world as an ex-pat in Belgium who tried to prove myself worthy. Despite the workload, I continued traveling to countries around Europe and Asia. I go home once every two years to visit my family and friends.
In meanwhile, I got my diploma in Master of Science and worked as an HR assistant in a retail company with 250 employees. I worked as an HR generalist. My tasks were to support organization staff by establishing a recruiting, testing, and interviewing program; to select candidates; to prepares employees & managers for evaluations; to manage compensation and benefits; to ensure the payroll is correct.
A bit more than a year, my husband gets the opportunity to work in Sofia, Bulgaria. I quitted my previous job and joined him. Since then, Sofia becomes our home until now. There, we continued traveled around the country, to Albania, to Jordan and Greece.
During this period, I have been learning the Bulgarian language, been followed a folklore dance course called HORO, practiced Yoga, and meditation.
The idea to share my experiences in life, travel, and as an ex-pat came to live during this sabbatical year. (I move to Bulgaria, I learn the Bulgarian language, I learn Bulgarian Horo folklore dance, I start Yoga).
Why Travel, Motivation & Mores ?
In this short life journey, I have met so many people. Some became my friends, and some became acquaintances.
I considered a few as a family and closed friends. I have friends from different parts of the world.
Each brought his own life story with a unique path to become he is who he is. I have shared part of me with them as they did. I have shared my life story as they did. I learn continuously from their experiences as they from mine.
I want to share those experiences with you. We might not know each other, but somehow we were connected with one or more things. In this blog, as the name of the blog, I would mainly tell stories about travel, motivation, and mores.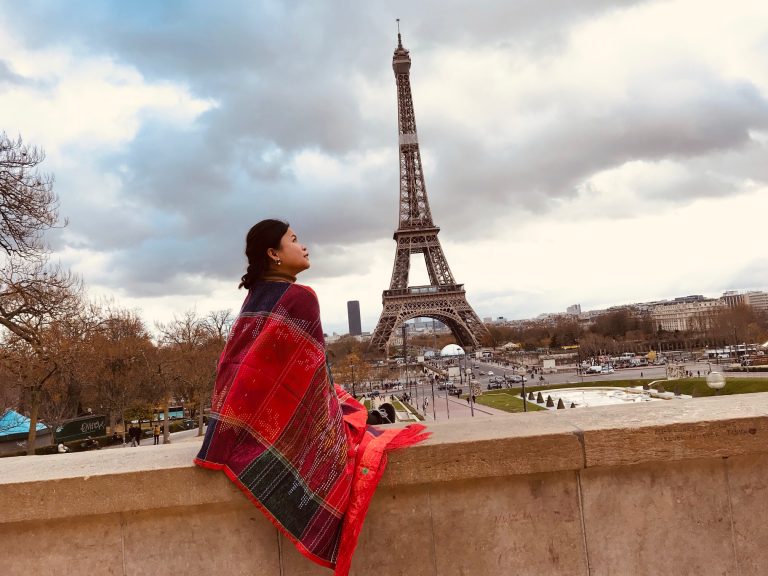 "The world is a book and those who do not travel read only one page" Saint Augustine.
I am grateful to live in this new media age where valuable information is accessible and often free. The invention of the internet and all the technologies around makes it possible for more people to travel.
Thanks to this digital age, I could visit and discover many places according to my budget. Also, thanks to this age, I could learn deeply about so many things in one place where I go. Many blogs and websites helped me to prepare my trips.
I desire to give back through sharing my experiences, tips and tricks, itineraries, fun facts, to more than my inner circle of friends and families. If you can't find what you are looking for, please send me an email.
Unfortunately, not everyone could travel as much as I do. I want you also to feel this excitement and emotion through my stories.
I also hope you can enjoy some fun facts from specific places; you can smile or laugh as hard as I was in some situations.
Always believe in yourself and keep going. You don't have to have the most talent in the world. You don't have to be the smartest person in the world. If you persist and you persist, and you persist, you will be successful. Dean Cain
Life has many-faceted, and one facet doesn't define who you are. 
I am an employee, a wife, a sister, a friend, a colleague, a yoga mate, a student, a customer, a driver, and many more.  In different moments, life can be challenging in one or many facets of my life.
Many things happened in my life, whether I liked it or not. I could not prevent those things from happening, and everything could be going wrong.
I could wash my hand and said that I am not in control of what just happened.
I could pity how unlucky I am. Or I could see the positive side of what just happened, evaluate, and learn from it. Those two different reactions would lead to a different result and influence what would happen next.
I could only control my responses to the things that are going wrong. 
Through this blog, I want to share those reactions I chose when things happen in many facets of my life.
Preservation of one's own culture does not require contempt or disrespect for other cultures. – Cesar Chavez
I have lived in Indonesia, Belgium, and Bulgaria. Those three countries have differences and similarities. I was born in Indonesia, and I have studied and worked in Belgium. I got an idea and created this blog in Bulgaria. I speak Bahasa Indonesia, English, Dutch, Bulgaria, and a little French; I don't eat rice every day, and sometimes, I eat banitsa (a Bulgarian dish) once a week for breakfast. Check also my other Bulgaria food and travel blog, A Slice Of Balkan.
Those experiences don't make me less Indonesian, nor become more western. On the contrary, I have gained more understanding of people of different origins and nationalities.
There are many cultural specifics which are exited in one place, not in another place. Some customs are valued in one culture and not crucial in other cultures. I want to share those experiences in this blog.